Justin Rose has echoed Rory McIlroy's sentiment that LIV-associated golfers should face some consequences for their actions. Rose added that the smooth transition of the Saudi-backed circuit golfers wouldn't sit well with the professionals who stayed loyal to the PGA Tour.
Rose, who is currently playing at the RBC Canadian Open, was one of the few prominent golfers who turned down the multi-million-dollar deal with LIV and decided to stay with the PGA Tour.
The 42-year-old golfer spoke about LIV Golf during the post-round interview at the Oakdale Country Club on Thursday, June 8. He said that it appeared from the news headlines that it was going to be a smooth transition which he didn't think was the case.
He said:
"I don't know what the protocols will be, to be honest with you. I think there would be if it's just a straight, 'Hey, boys, come on back,' that's not going to sit well with anybody out here necessarily. So I'm sure it's going to need some massaging to get it right."
Earlier on Tuesday, McIlroy had shared a similar opinion while speaking at the pre-event conference of the RBC Canadian Open.
"There still has to be consequences to actions," McIlroy was quoted as saying via the Guardian. "The people that left the PGA Tour irreparably harmed this Tour, started litigation against it. Like, we can't just welcome them back in. Like, that's not going to happen."
McIlroy added that he firmly believed that PGA Tour Commissioner Jay Monahan wouldn't bring the LIV defectors back as nothing happened.
Rose added that Saudi-backed golfers had sacrificed a few things like losing ranking points so he didn't know how the transition things would take place.
He said:
"Obviously, we're looking for a harmonious world of golf. This is what I think this is designed to achieve. That's not going to be overnight. I think just because [the LIV Golf professionals] made a certain decision doesn't mean they're outcasts forever. I don't know what the protocols will be."
---
How did Justin Rose play in the first round of the RBC Canadian Open?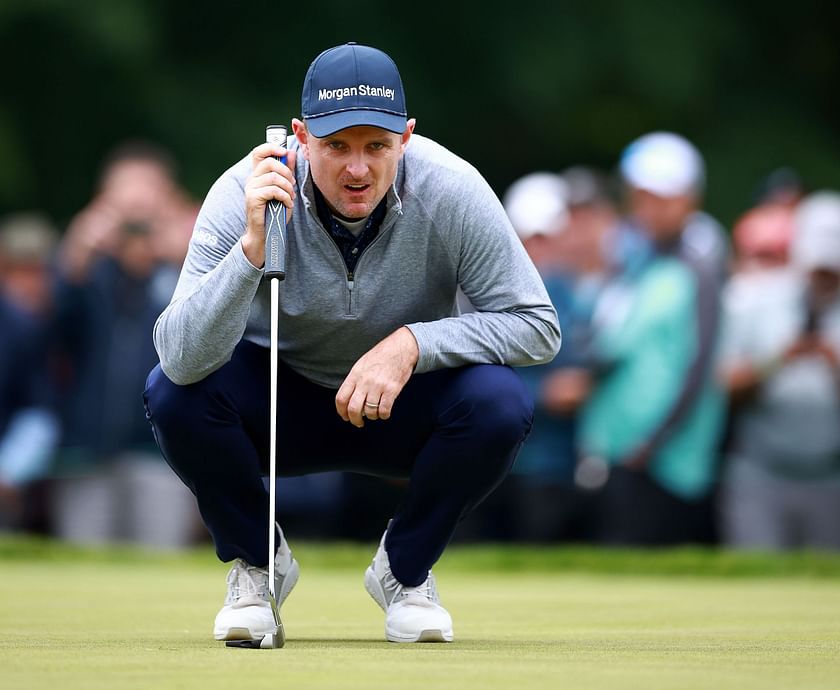 Justin Rose started well at the 2023 RBC Canadian Open as he posted a 3-under 69 on Thursday to sit at T14. Rose was two strokes behind Justin Lower, Aaron Rai, Corey Conners, and Chesson Hadley after the conclusion of Day 1 at Oakdale Country Club in Toronto.
Justin Rose holed a bogey on the 11th hole, his second hole of the day but recovered with a birdie on the par-4 13th. After digging in the following hole for par, he went on to hole four straight birdies to finish a 4-under 36 halfway.
The 42-year-old Englishman dropped a bit in the second half, finishing at 1-over that included two bogeys and a birdie.
Matt Fitzpatrick and defending champion Rory McIlroy are the only two top 10 players in the OWGR playing this week. While Fitzpatrick is at T5 after carding 4-under 68, Rory sits at T37 after shooting 1-over on Thursday,
Edited by Shobhit Kukreti